Cincinnati Zoo using wind power to go green
The Cincinnati Zoo & Botanical Garden installed a 30-foot-tall Windspire® wind turbine in the Zoo's Go Green Garden to help power the ticketing and membership building. Along with the solar panels in the Go Green Garden, the turbine will meet approximately one-fourth of all of the power demands for the building.
"The Zoo is a natural champion of environmental sustainability" said Walt Borland, Windspire Energy CEO & President. "We are excited that the Windspire® will now be a part of their efforts to demonstrate how easy it is for any us to help protect our most important habitat – Planet Earth."
Considered a relatively small wind turbine, it provides a low-cost, safe and energy efficient method for harnessing power from the wind. It produces approximately 2,000 kilowatt hours per year in 12 mph average winds. This is approximately one-third to one –fifth of the energy usage of an average U.S. Home, or roughly enough energy to run a dishwasher and refrigerator for an entire year.
Taking green steps is not new for the Cincinnati Zoo. The Zoo holds the reputation as the greenest zoo in the country and takes that role very seriously, always looking for new ways to introduce visitors to Going Green. The Go Green Garden highlights the Zoo's green efforts in terms of energy efficiency, green building design, water conservation, solid waste management, storm water management and land stewardship.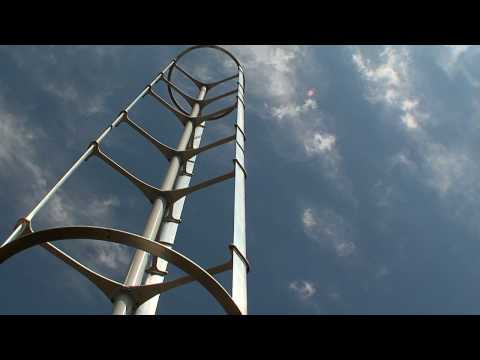 The Cincinnati Zoo has received many "green" awards. The Zoo was named the 2008 Conservation Partner of the Year by the Hamilton County Soil & Water Conservation District and received the Cincinnati Sustainability Award from the American Institute of Architects in 2009. And, in 2010, Ohio Governor Ted Strickland declared the Cincinnati Zoo 'the greenest zoo in the country'. To learn more about how you can "Go Green" log on to www.cincinnatizoo.org and click on "Saving the Earth."
By Tiffany Barnes
Posted by
GreenMag
on Thursday, September 2nd, 2010. Filed under
Technology
. You can follow any responses to this entry through the
RSS 2.0
. Both comments and pings are currently closed.